Best Moldovan Wine Tours
Looking to go on a Moldovan wine tour?
Are you looking for something completely different ? Looking for a combined wine and gastronomy vacation? Looking for something adventurous and a way off the beaten track? Have you ever heard of Moldova. Somehow I do not think so. If you are into your wine then Moldova is a hidden gem situated between Romania and Ukraine. This is probably not the first country that pops up in your mind. Some people may not even know it as a wine country let alone heard of the country. But I can assure you Moldova is one of the oldest and most famous wine producers in the world. A visit to Moldova must include some wine tours in Moldova.
Moldova has 112 thousand hectares of vineyard, that equals about 3.8% of the land within the country. There are over 29 types of technical varieties grown within Moldova. There are 4 historical wine regions: Valul lui Traian (south west), Stefan Voda (south east), Codru (center), and Balti (North). Valul lui Traian, Stefan Voda, and Codru wines all have protected geographic indication. No wonder the wine industry is important for the economy. Moldovan wine tours have become a huge part of the economy.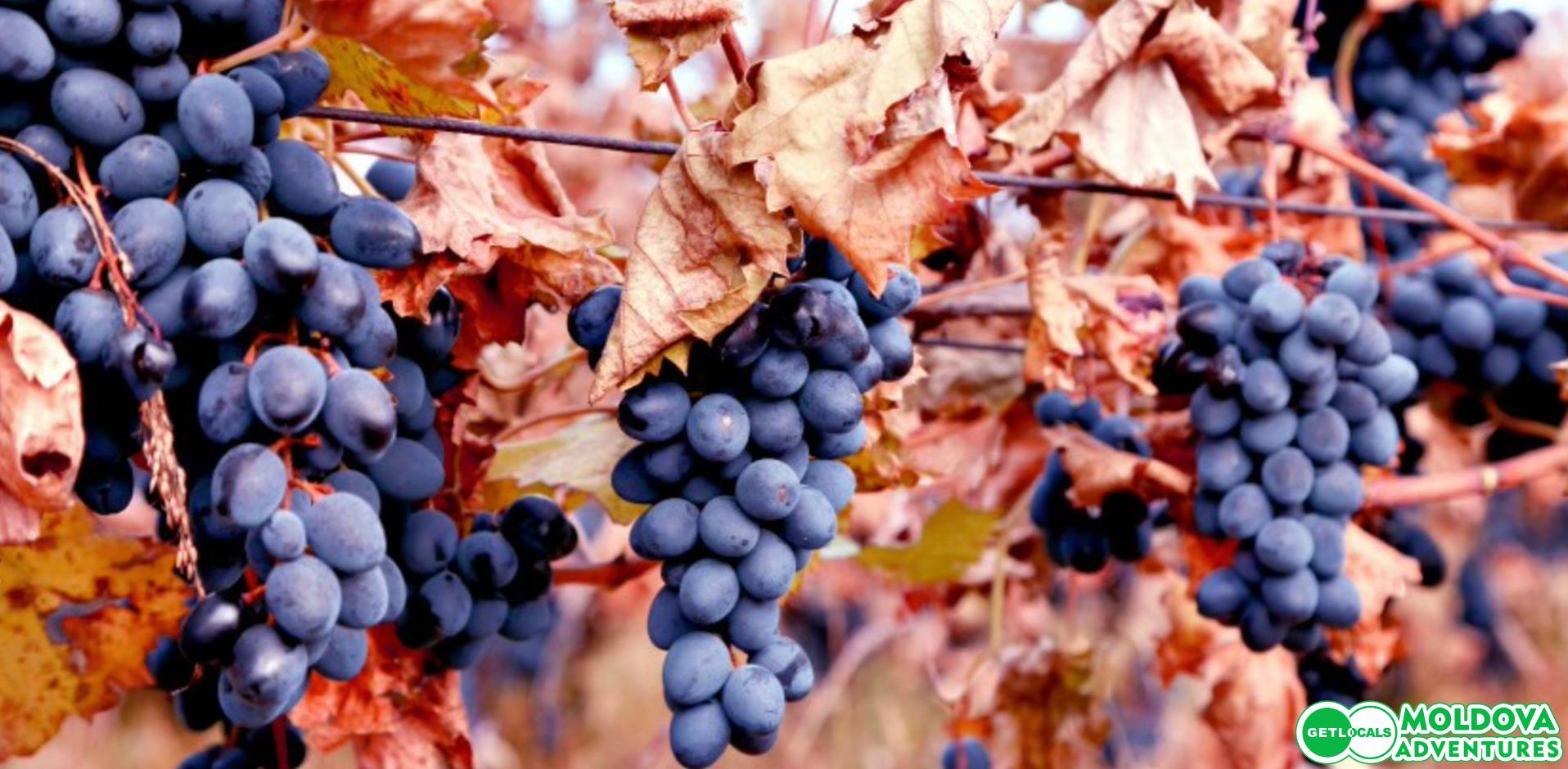 Moldova produces the most wine per capita than any other country. And it makes sense too, since wine is an intrinsic part of Moldovan culture. They have been cultivating grapes since 7000 bce and producing wine since 3000 bce. Moldova is a fertile land which has been producing wine for countless generations. Wine is an integral part of Moldova culture and life, it's the past as well as the future, it is where you will find the soul of Moldova.
So why is Moldova not more well known throughout for its quality wines? Its situation close to the Black Sea puts it near to where the first wines were made many thousand years ago. And yes, Moldova has a very long history of winemaking. But a long history, as illustrious as it may be, is not enough. Moldovan wines were hidden from the rest of the world for almost 50 years, when Moldova was part of the Soviet Union.
But now it is back, with a vengeance.
Wine tours in Moldova
When Moldova claimed independence in 1991 from the Soviet Union, the wine industry started to totally reinvent itself. Slowly at first. There was the issue with the land reform. How to re-distribute the land that had been confiscated by the state. And eventually, how to find new markets all of this has slowly been developed to bring Moldova in line with the world's greatest wine exporters.
In the days when Moldova was part of the Soviet Union the country made huge amounts of wine supplying the whole of the Soviet union. However, in the mid-1980s the Soviet president Mikhail Gorbachev launched his anti-alcohol campaign to combat excessive drinking habits within the Soviet Union. The Moldovan wine industry suffered severely. Almost one-third of the vineyards were given up bringing with it unemployment to thousands of workers.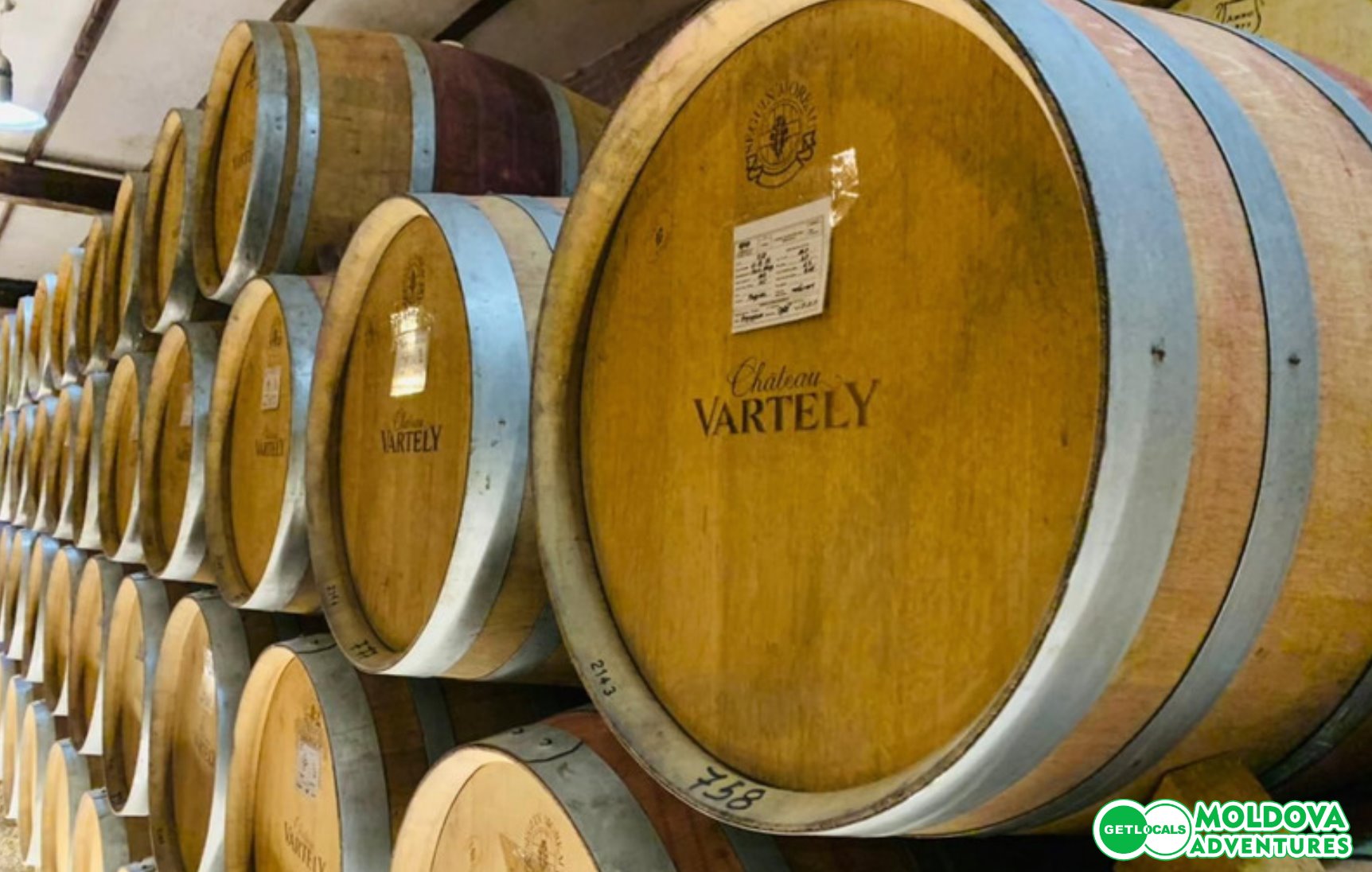 Even after the breakup of the Soviet Union, Russia continued to be the largest imported of Moldovan wine. The sweet and semi-sweet wines, favoured by many of the Russians, continued to be made and still are to this very day.
In 2006 hard times hit the Moldova when Russia banned all imports of Moldovan wine. Moldova had exported over 90% of all the wine to Russia before the ban, so producers had the choice to find new markets or go bankrupt. Russia banned all imports in retaliation for Moldova wanting to join the EU. That's why more and more Moldovan Wine is now entering the EU market. Moldovan wine is now becoming increasingly popular throughout Europe as a quality wine. Moldova has at the same time created a whole new industry within the country offering Moldovan wine tours for the ever increasing amount of tourists visiting the country.

Wine tasting tours in Moldova
Today the Moldovan wine market focuses on quality dry wines, new markets are opening up for Moldovan wines and lovers of wine are discovering this little gem of a country.
Moldova is not only known for producing high quality wine. During Soviet times a brandy was also produced and still is to this very day any visit to Moldova should include a tour of a Brandy distillery.
Over the last few decades a huge amount of work and investments have been put into many of the wineries. Some wineries are still using old equipment. It is by no means necessary to have shiny new stainless-steel vats to make good wine, but there's lots of that too. Money for investing is not always available. But in some cases, the purchase of new tanks and barrels have meant a step, or several steps, up in quality.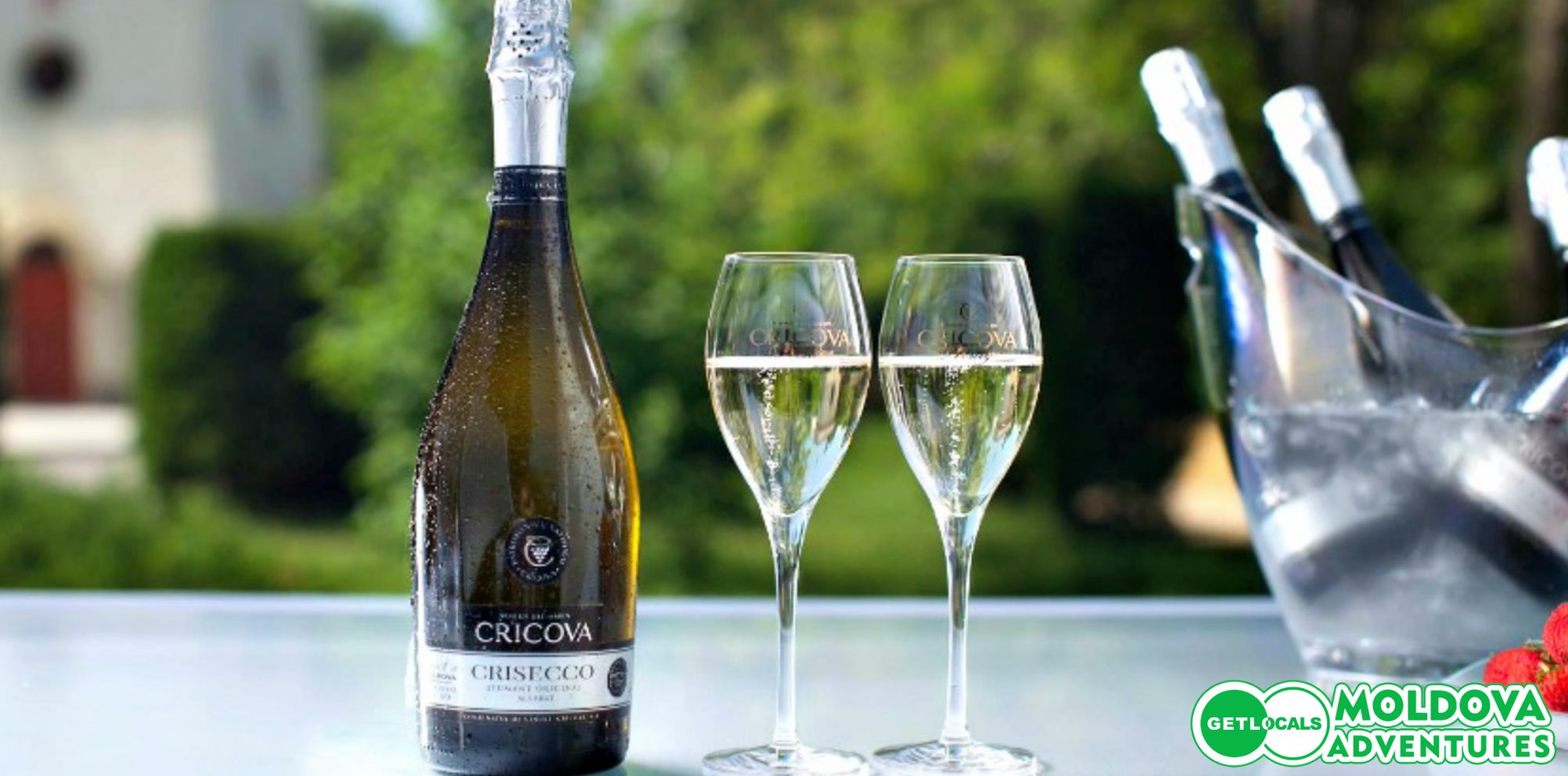 Some wineries in Moldova are once again exporting to their eastern neighbour. Russia, together with other former Soviet republics – Belarus, Kazakhstan, and Ukraine – still account for 29 % of the total exports. But it is considerably down from over 90% in 2004. Moldova is hoping to regain more of its trade with Russia again in the future.
Today Moldova exports wines to over 50 different countries. Czech Republic, Poland, Romania and Slovakia are important markets and the USA, Asia and Western Europe are beginning to make an impact. For Moldovan wine producers today's market is challenging but the opportunities are endless by staying focused. Moldova is set to be a world leader for producing quality wines.
The Best Wineries in Moldova that You Should Visit
Wine estates in Moldova today come in all sizes. The largest are the two state-owned wineries Cricova and Milestii Mici, both just a short drive from Chisinau . They both have impressive underground wine cellars. These are actually ancient stone quarries that were turned into "wine factories" during the Soviet period, in the 1960s. Now, tourists come here to admire the biggest wine collections in the world. And to drive through endless underground wine-galleries and to taste maybe a Soviet "Marsala" or "Madeira", proof that they did make some good wines as well during those times. Wine tours in Moldova have become increasingly popular with the ever growing number of tourists to this country.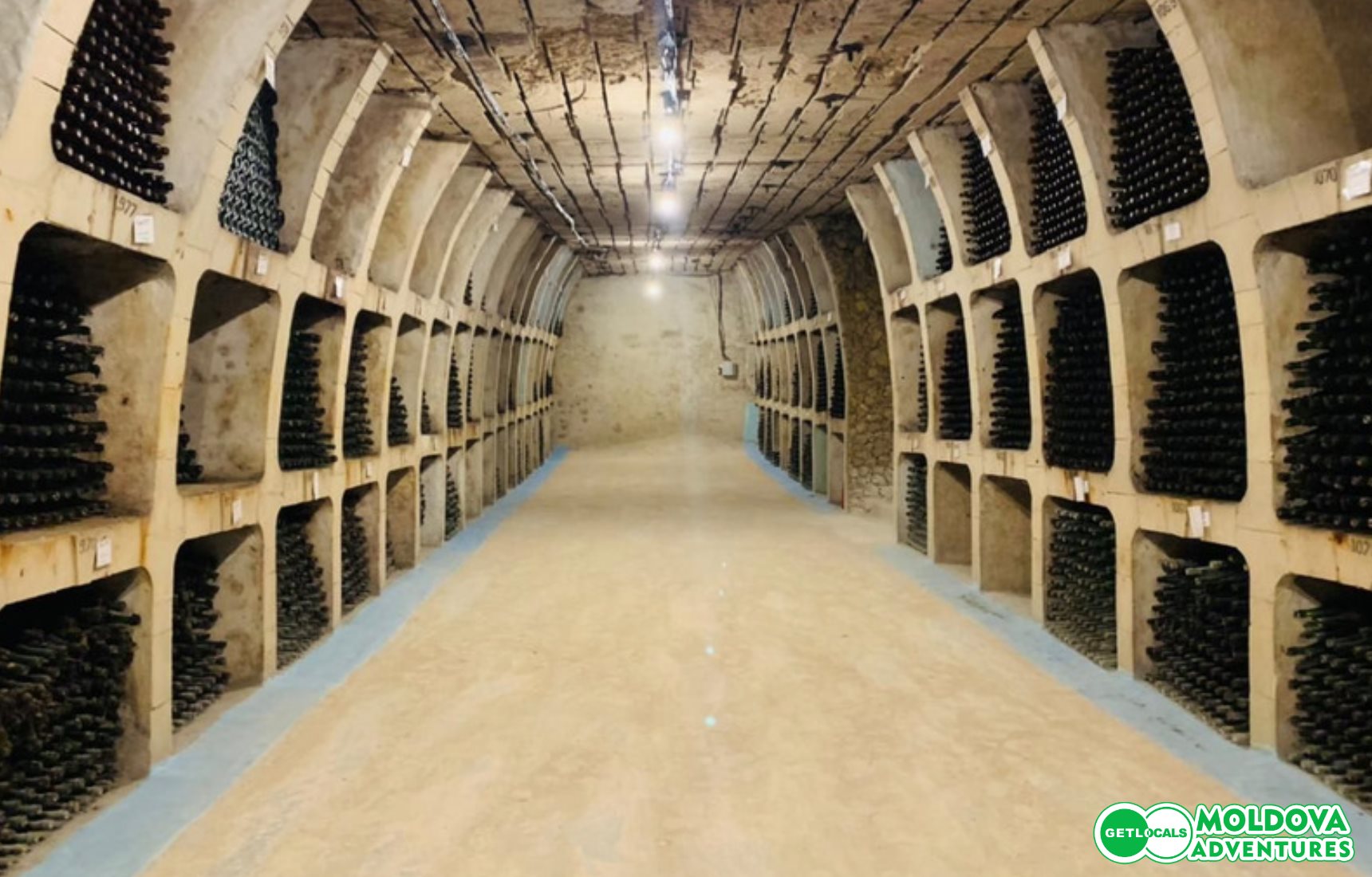 Purcari is a large and interesting wine estate in the southeast, close to Ukraine. Not to mention the stunning Castel Mimi, a winery-chateau, recently magnificently restored to its former glory. A number of other estates are also worth visiting. You can go just for the wine tasting but some of the wineries have turned the wineries into gastronomic trips for tourists including their own hotels, wine tours in Moldova really are becoming popular. Here you can taste the local cuisine such as the famous placinta, a crispy pastry filled with cheese (or many other things), and sarmale, cabbage leaves stuffed with rice and vegetables, baked and served with sour cream. Meat is often served with the main course but this is a good country to be a vegetarian. The vegetables are very tasty, especially when served grilled, and always plentiful.

Moldova also has a fascinating mosaic of truly local grapes which are gaining more and more attention. Many of these date back to the time of the principality of Moldavia, or even earlier, and so are shared with today's Romania. In a world that is sometimes bored of the big-name grapes, local varieties can add a real sense of regional identity as well as being exciting in their own right. Moldova's most famous is Rară Neagră, aka Băbească Neagră in Romania which means 'black grandmother's grape'. In Romania it rarely gets much attention as it is tricky to grow well, but it seems to reach its best potential in Moldova. Wine tasting tours in Moldova are worth every penny and highly recommended.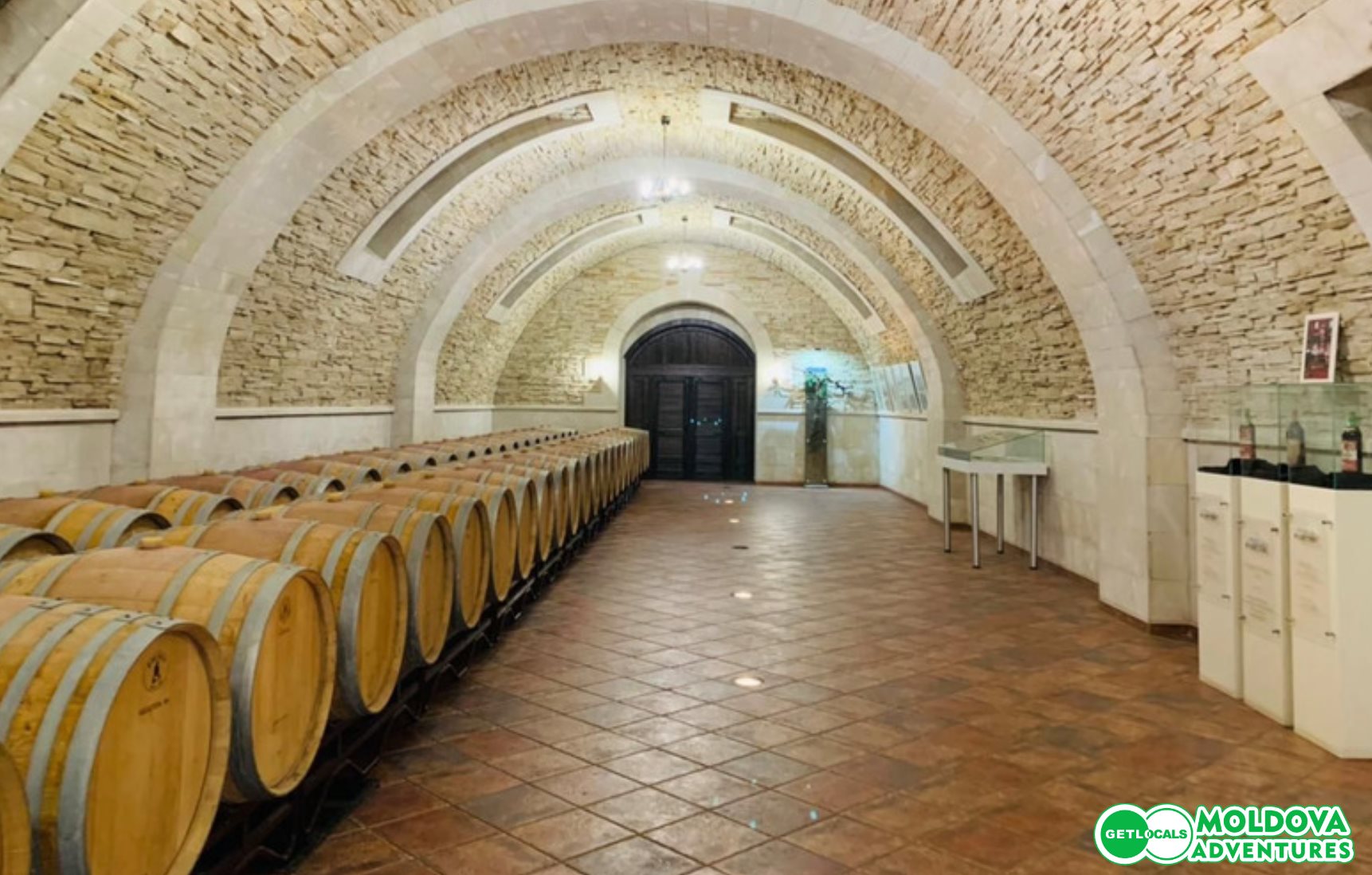 Where to go in Moldova to taste wine, best Moldovan Wine tours
But luckily, there now seems to be a huge interest in indigenous varieties, both from producers and consumers. So, their plantings will probably increase. It is a good way to stand out from the crowd. There is a lot of wine out there on the shelves. You need to arouse the shoppers' curiosity. Moldova has what it takes to do just that.
Moldova is still in a very experimental phase, rediscovering quality wine and not yet tied down by complex bureaucracy and regulation as in the west. As a result, there are good examples of Albariño, Tempranillo, Malbec, Traminer, and Montepulciano to be found as well as intriguing blends. Many wineries, especially the new small ones, don't yet have facilities to welcome visitors so a good way to explore these wines is to visit one of Chișinău's wine bars.